Please be advised the use of Face Masks in Church at all times is mandatory for all Adults over 12 as advised by all Church Leaders unless you have a medical condition exempting you from wearing a Mask then the wearing of a face shield is recommended
Groups using Parish Centre over next few months are reminded that only fully vaccinated people be allowed to attend classes or meetings you will be asked to show your covid passes on the way in

November Altar Lists of the Dead are now available on the tables in porch or at top doors. Please take one home and fill out the names of those you would like to be rememberd at our 1st Friday Mass each month during the year. Please drop envelopes back to safe in church or hand into parish office

CALLING ALL CRAFTERS – XMAS FAIR WEDNESDAY 8TH DECEMBER 6- 8.30PM
IF YOU ARE A CRAFTER AND WOULD LIKE TO BOOK A STALL PLEASE EMAIL judesparishoffice1@gmail.com with your name mobile number and the type of craft you do. All stalls this year will be located outside on church grounds the cost of each table will be €40
Monday next 25th October is a bank holiday so there will be no morning mass but we will have Adoration from 10am to 1pm Church will be open from 10am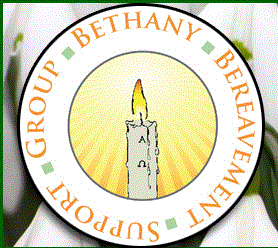 Bethany Bereavement Support: We can offer the support of a trained listener in a safe, free, supportive place to journey with you through your grief. To speak with a volunteer please contact: tel 087 990 5299 Email: bethanybereavement1982@gmail.com
Next Weekend 23rd/24th October the 2nd Collection at all masses will be the Annnual collection to help World Missions. This years theme " We cannot remain silent – we cannot but speak about what we have seen and heard " (Acts 4:20) is one of hope . The world is in urgent need of missionaries; those that can offer a prophetic voice and remind us that everything we've received from God is meant to be shared freely with others: In many of our poorer parishes in Africa, Asia & Latin America, it is our Missionaries who are providing this prophetic voice. However they desperately need our help it they are to continue to serve our marginalised brothers and sisters . For them we cannot remain silent. World Missions enveoples will be available in Church Porch. Please help them in any way either by donating at any of our Masses next Weekend or by posting your donation in the envelopes provided


Cosy Corner Café located in our Parish Centre open from Tuesday to Friday 9am to 2.30pm and Saturdays 10am to 2pm you can phone ahead to book a table for Breakfast or Lunch or for takeaway. Their number is 087 7075789. Afternoon Teas also available to order they have lovely outside tables for dining and a full take away service. from Tuesday 27th July they will have a limited number of inside tables also available as well as their lovely outside dining area. Please see their Facebook page for full details
Toddlers World Classes resuming here in Parish Centre, Thursday 28th October Friday 29th October and Monday 1st November. All classes from 9.45 to 11am each day suitable for children from 6 months to 4 years come along and have some fun and meet other parents to pre register contact Amanda 086 1700806 or pop down any of the days
Orwell Park (Templeogue) Residents Association: Due to COVID the AGM of the Orwell Park (Templeogue) Residents Association is deferred till February or March 2022
November Mass for Deceased Parishioners family and friends: Our Annual Mass will take place on Tuesday 2nd November at 7.30pm. If you have a family member or friend who died since last November and you would like them remembered at our Mass please leave names into parish office before Friday 29th October at 1pm. No names will be accepted after that. Please only put names down if you are available to come to mass and take home a candle after Mass for each person you have put name down for. If their funeral took place here you will receive an invitation to our Mass so no need to put their name down
Community Cafés: Would you like to help in a really practical way to support people in food poverty in the community? Crosscare Community Cafe in D1 are looking for volunteers to help our wonderful kitchen staff behind the scenes as a volunteer kitchen porter 1-2 mornings per week (Mon-Fri 10.30-2.30) Call Orla on 086 130 1575 or email volunteer@crosscare.ie to hear more!

Koins for Kids have so far managed to raise over €210000.00 for a to purchase a Paediatric MRI scanner for new childrens hosptial any donations of coins both foreign or euro or any old foreign notes you have lying around at home will be gratefully accepted, no donation to small, all donations can be dropped into parish office at any time. Many thanks to all who have supported this Charity we are one of the leading contributors to the cause. Total donated by St Jude's Parish is €3645.66. Check them out on www.koinsforkids.ie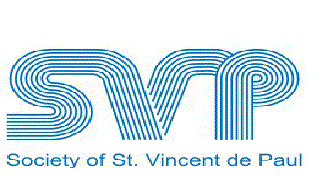 The Local Conference of the St Vincent De Paul Society acknowledges with thanks your continued support to them. Amount Donated during August was €590.00 You can still leave your donations in safe at back of church. we ask if you can to use the Blue envelopes on tables in Church for your donations and place envelopes in Safe at back of Church there are more demands than ever on the Society for help at this time of pandemic so any help would be appreciated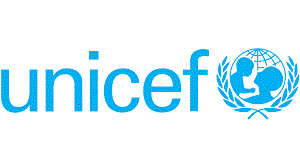 Get A Vaccine -Give A Vaccine Unicef are asking anyone who can, to help get vaccines to health workers and poor families in the poorest nations. You just need to Google : Get a Vaccine Give a Vaccine to log on to the donation button on Unicef website and make your donation anythink you can afford. If you can help please do so. So far Irish People have donated the cost of 1 million vaccines to those in desperate need
Standing Orders – increasing amounts – Some of you have increased the amount you were donating or started new standing order but we are struggling to identify where some of the amounts are coming in from as you have not put your name in correct field. If you have increased or started a new standing order since January you might send me an email with the new amount and your name so we can allocate the correct amounts. Sincere thanks to all who continue to support the parish with your standing orders it is a great help to the upkeep of the parish and in claiming the tax back on your donations judesparishoffice1@gmail.com

We have been advised by NEPHET that Christenings can recommnece from 5th August with limited numbers. We will put on an extra sesssion on Sundays in September at 3.30 so if you wish to book a Christening please email judesparishoffice1@gmail.com with your preferred date. Maximum number permitted per family is 20 guests to include both adults and children.
Please be extra careful if you are in the Church to wipe down seats and anything you touch and not to gather around talking in groups. Stay Safe and hopefully, we will all be able to gather for worship again very soon

First and Second Collections: There are now envelopes on tables in church to allow you to contribute to the 1st & 2nd Collections if you use these envelopes and put your address on them we can register these contributions and claim the tax back on these contributions through the CHY tax reclaim scheme so thank you in advance.
Thank you also to those who have made contributions to the First Collection and Share Collection.
The Common Fund, which is supported by the First Collection and Dues Collections is now on the verge of collapse and a 25% income cut with immediate effect has now been implemented for all the Priests of the Diocese. If you haven't yet made your donations we ask you to please consider doing so

Recordings of Daily & Weekend Masses are now available from our Webcam so if you miss any of our Masses you can view them later just click on recordings on our website or on churhmedia.tv
Saturday Morning Prayer at 10.00 We will have morning prayer each Saturday after which Church will open at approx 11am for private prayer and adoration

Jigsaw Offering younger people going through a hard time, or for those worried about a young person in your life. www.jigsaw.ie or https://www.jigsaw.ie/newsandevents/post/covid-19-what-were-doing


Radio Maria Ireland: Mass is broadcast daily at 10.00am and on Sunday at 10.00am and 11.00am. Listen on Saorview ch210 on App "Radio Maria Ireland" Internet https://www.radiomaria.ie/ and on Facebook "Listen Live Radio" Mass also on EWTN each day if you have access to it on your tv's
RTE will broadcast Daily Mass each day at 10.30am for those of you who don't have access to the web


CHURCH DONATIONS AT THIS TIME: If possible anyone who donates via weekly envelopes and whose collector is not calling at moment or if you just wish to make a Donation to help us keep the Parish running we ask if you can log onto our website www.stjudesparish.net We now have a DONATE button there where you can make a donation to the parish. Please put the 1st line of your address in as reference or your current envelope number so we can allocate donations to your household so we can claim the tax back next year. We thank you all for helping us out at this time.


Request for copies of Baptism, Confirmation Certificates and Letters of Freedom from 1st June in order to comply with the new GDPR requlations we are required by law to ask the person for whom the certificate relates to to request copy themselves accompanied by photo id so the easiest way is to email request to judesparishoffice1@gmail.com and attach photo id otherwise we will have to give them a request form for you to sign and bring it back with photo id if you are asking someone to pick up certificates they must have photo id of their own as well before we can hand out paperwork


Church Collections click here for more details

COVID-19 SUPPORT LINE FOR OLDER PEOPLE
ALONE manage a national support line and additional sup-ports for older people who have concerns or are facing diffi-culties relating to COVID-19. Professional staff are availa-ble to answer queries and give advice and reassurance where necessary. The support line is open seven days a week, 8am – 8pm, by calling 0818 222 024


South Dublin County Council Helpline 01-4149043 with the lines initially open from 9am to 5pm seven days a week. Out of hours email contact through covidsupport@sdublincoco.ie

Mass bookings:
All Mass bookings are now taken in the Parish Office if you wish to book a Mass please call into the parish office, for anniversary Masses please call into the office at least 2-3 weeks prior to anniversary to ensure that the date is available.
Bookings for Anniversary Masses – please note due to the high demand for Masses please book your anniverary mass dates in as early as possible to avoid disappointment. Mass bookings can be made now up to the end of the current year


Please refrain from leaving notes in Safe in Church or under door of sacristy requesting names to be read out Parish Office is open Monday – Friday from 8.30am to 1pm and after all Masses on Sunday morning phone 01-4600127 email: judesparishoffice1@gmail.com