Baptism Bookings Dates for rest of year: Sunday 16th October 1:30pm, Sunday 13th November 1:30pm, Sunday 26th November 4pm, Saturday 3rd December 4pm, Wednesday 28th December1:30pm. If you wish to book Christening you need to come see Fr. Brendan to request a Baptism. Best time is after 10am or 12pm Mass on Sunday. Note we only take 4 bookings for each ceremony and we only hold Baptisms twice a month a Saturday and a Sunday
Living the Word:
People do not live on bread alone but on every word that comes from the mouth of God. You are invited to join us as we read and reflect on Sunday's gospel and come to recognise God at work in our lives. He has promised God is with us all days until the end of time. We meet each Wednesday at 3pm in room 1 in the Parish Centre. All welcome


Sincere thanks to all who supported last weekend's (18/9/22) Annual Collection for Crosscare which amounted to €1640
Christmas Fair Wednesday 7th December:
6pm to 8.30pm in paish centre and around the grounds. If you have any bottles or gifts to donate to wheel of fortune or bottle stall you can drop them into Parish Office Monday to Friday 8.30am to 1pm.
Calling all Crafters if you are interested in taking a stall please email judesparishoffice1@gmail.com with details of your craft and a mobile number to contact. Cost of stalls are €40, Santa and his eleves with be in attendance, wheel of fortune etc.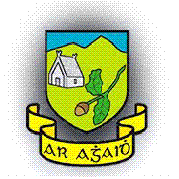 St Mac Daras lectures on Irish Civil War 8 Lectures Commencing Monday 3rd October 2022 St Mac Daras Communitiy College. Enrol Online @ www.stmacdaras.ie (Click on Adult Education 2022) or inperson at the college on 19th September from 6.30 to 8pm for more informnation contact Bart 0867268098
Pope Francis Desiderio Desideravi Apostolic letter on the liturgical formation of the people of god now available to purchase in parish office price €5

Toddlers World Classes running in Parish Hall Monday, Thursday & Friday mornings from 9.45 to 11am. Toddlers World is a fun interactive class for children from 6 months to 4 years. You can book a space either on thier facebook page at Toddlers World or by texting Amanda @ 086 1700806
Parish Centre Room for Rent from September we have a room available for rent (holds approx 20 people) Wednesday & Thursday mornings from 9am to 1pm Monday, Thursday & Friday afternoon from 2pm to 5pm, Monday, Wednesday and Thursday evenings from 6pm to 9pm you must have your own public libility insurance to run classes or hold meetings.
Our Parish Hall is avaiable on Monday afternoons from 2pm to 5pm or Tuesday evenings from 6pm to 9pm holds approx 60 to 80 seated for further information please contact Catherine in parish office, email judesparishoffice1@gmail.com or phone 4600127 9am to 1pm Monday to Friday


Cosy Corner Café located in our Parish Centre new opening hours:
Monday to Friday 9am to 2.30pm. Last orders for hot food is 2pm. Closed Saturday and Sunday. You can phone ahead to book a table for Breakfast or Lunch or for takeaway. Their number is 087 7075789. Please see their Facebook page for full details
Willington Active Retirement Autumn Trip to West Cork Clonakilty Park Hotel 4 nights Bed Breakfast and Dinner Monday 17th to Friday 21st October 2022 Entertainment and Tours included. Bus will depart from St Judes Church. All in Price €395 Single room supplement €15 per night for further details please phone Maureen 4902899

St Pius X Bridge Club: We are delgihted to announce that the St Pius X Bridge Club has reopened after 2 1/2 years due to Covid. Bridge Club meet in St Pius X National School Fortfield Park on Thursdays at 7.15pm. New Members especially welcome contact Bernard Mc Glade 087 2429624
On Holy Thursday Night the Priesthood was instituted by Our Lord.Thursday has traditionally been a day to pray for Priests. Our Priests need our prayers! Could you give some time, on Thursdays if possible before The Blessed Eucharist, to pray for our Priests and for Vocations?


Diocese has published the report from the Synod Questionaire. If you would like to read the full report please check out the Dublin Diocese webstite www.dublindiocese.ie
Pilgrimage to Knock Shrine & Co. Mayo: Parishes within Archdiocese of Dublin Wednesday 12 th October 2022 to Sunday 16th October Price of €599 per person sharing Package includes 4 night's accommodation on full Board basis in 3* Knock House Hotel. All entertainment, excursions and guided tours. Assistance from Knock Pilgrimages representative. Single room supplement of €100.00 Contact: Patricia Tel: 087 1890 236 www.knockpilgrimages.com email:knockpilgrimages@gmail.com


RADIO MARIA IRELAND is an Irish-run Catholic Talk-Radio Station. Prayer, Catechesis,Uplifting music, Talks,Interviews and Testimonies – all commercial free.Please join our growing faith family! We are looking forward tomeeting you as we visit your parish of St. Jude the Apostle on Tuesday 6th September for 09:30am Mass
How to listen:
1. Via Digital TV - Saorview Channel 210
2. Download our FREE App "RADIO MARIA IRELAND"
3. Streaming on our WEBSITE - www.radiomaria.ie
4. Via PHONE – get live radio feed by calling +353 (0)1 437 3277 (no extra charges apply)
St.Jude's mens shed have beginners spoken irish classes on a Monday morning at 11am. All welcome. Internet help for seniors on Tuesday at 10 am, Mindfulness sessions on Tuesday mornings at 11 am 0868036703. All in St Jude's GAA clubhouse


Sincere thanks to all who continue to support Koins for Kids due to your continued donations this parish has donated the sum of €7414.67 plus foreign coins and notes. No donation is too small so if you have any small change or foreign currency lying around drop them into parish office and we will pass on to Koins for Kids whose aim it is to raise 1 million euro to fund a paediatric MRI scanner for new Childrens hospital. Please help them if you can. Check them out on www.koinsforkids.ie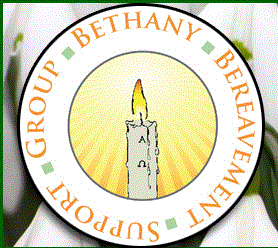 Bethany Bereavement Support: We can offer the support of a trained listener in a safe, free, supportive place to journey with you through your grief. To speak with a volunteer please contact: tel 087 990 5299 Email: bethanybereavement1982@gmail.com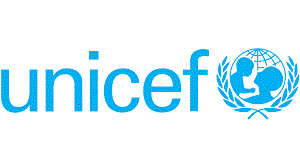 Get A Vaccine -Give A Vaccine Unicef are asking anyone who can, to help get vaccines to health workers and poor families in the poorest nations. You just need to Google : Get a Vaccine Give a Vaccine to log on to the donation button on Unicef website and make your donation anythink you can afford. If you can help please do so. So far Irish People have donated the cost of 1 million vaccines to those in desperate need
Standing Orders – increasing amounts – Some of you have increased the amount you were donating or started new standing order but we are struggling to identify where some of the amounts are coming in from as you have not put your name in correct field. If you have increased or started a new standing order since January you might send me an email with the new amount and your name so we can allocate the correct amounts. Sincere thanks to all who continue to support the parish with your standing orders it is a great help to the upkeep of the parish and in claiming the tax back on your donations judesparishoffice1@gmail.com

Request for copies of Baptism, Confirmation Certificates and Letters of Freedom from 1st June in order to comply with the new GDPR requlations we are required by law to ask the person for whom the certificate relates to to request copy themselves accompanied by photo id so the easiest way is to email request to judesparishoffice1@gmail.com and attach photo id otherwise we will have to give them a request form for you to sign and bring it back with photo id if you are asking someone to pick up certificates they must have photo id of their own as well before we can hand out paperwork

Mass bookings:
All Mass bookings are now taken in the Parish Office if you wish to book a Mass please call into the parish office, for anniversary Masses please call into the office at least 2-3 weeks prior to anniversary to ensure that the date is available.
Bookings for Anniversary Masses – please note due to the high demand for Masses please book your anniverary mass dates in as early as possible to avoid disappointment. Mass bookings can be made now up to the end of the current year


Please refrain from leaving notes in Safe in Church or under door of sacristy requesting names to be read out Parish Office is open Monday – Friday from 8.30am to 1pm and after all Masses on Sunday morning phone 01-4600127 email: judesparishoffice1@gmail.com